Welcome back to another
Crafty Gals Corner
challenge. There are a few things I need to let you know about before bringing on the inspiration. You may have noticed, but the Crafty Gals Corner has gone through some changes. The first is that our challenges have changed to biweekly. In addition to being biweekly, the challenges are now always anything goes. How great is that?! That said, we will only have a top three no matter how many entries we have.
Now that the admin stuff is out of the way, on to the fun stuff. My project for this week is very timely, as there is a chance for some winter precipitation here in my neck of the woods. We aren't sure what form it will take, but it could happen overnight. No one here really knows what to do! I chuckle, because being from farther north, this doesn't seem like much of anything to me. Schools and businesses have already decided to be closed tomorrow.
This is
Kitten
from Oddball Art. She was colored with Copic markers and cut out using the Silhouette Cameo. The snowflakes have a bit of clear Wink of Stella so they sparkle. I used a little shabby pink Frantage on the wooden snowflake to give it some sparkle.
You have a chance to win some fabulous prizes from our sponsors. If you click a badge below you can check out what is available in the shop.
Prize of 3 digital images
and
Prize of 3 digital images
and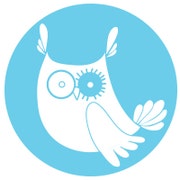 Pretty Grafik Design
Prize of 1 image pack
and
Prize of a $15 gift certificate
I hope you will play along!
Card measures 5.5" x 1.25"
Spellbinders Gold Labels 4
Stampin' Up! Merry Winter stamp set
Creatology wooden snowflake
Fancy Pants trim
Michaels dollar bin gem
Ribbon from my stash